Our commercially rated kitchen is solely for making AG added-value products and Farm to Table experiences to bring people and local food together.
As such, our requirements and policies differ from non-profit & community based organizations. Our business vision, however, is to share the land and facility resource with others by creating a community work space that is shared cooperatively among diverse users.
Fork in the Road Kitchen allows processing of local farm produce to make small batch "Value-add" products in a commercially rated
kitchen as well as Farm-to-Table Dinners using locally grown/made produce.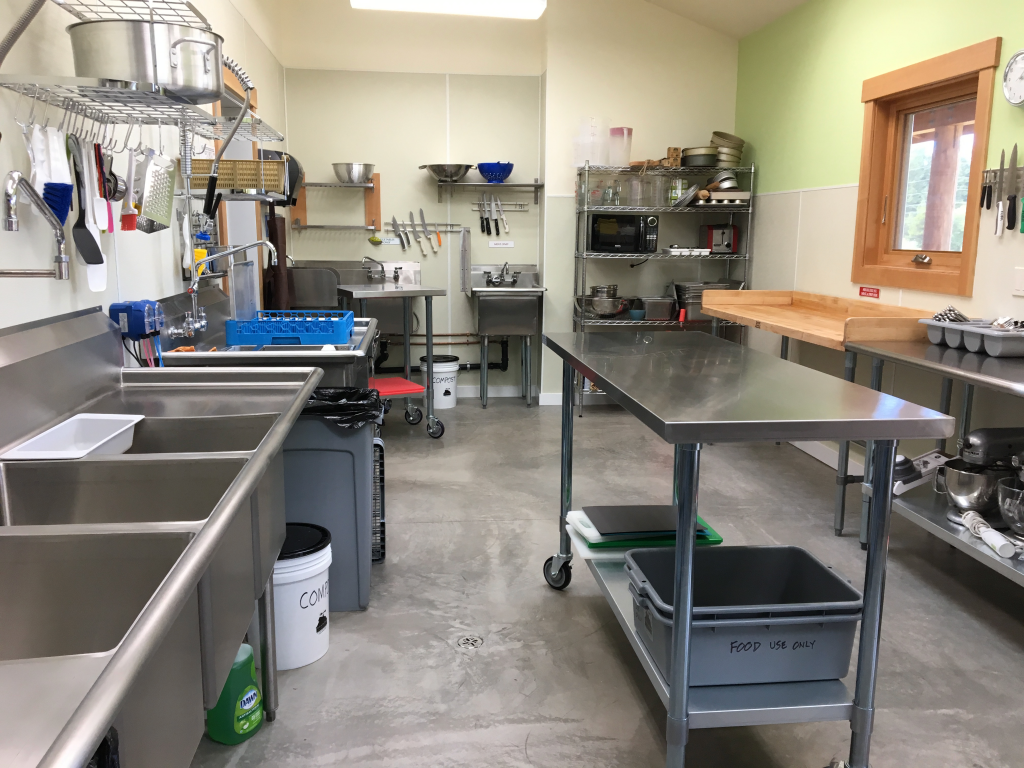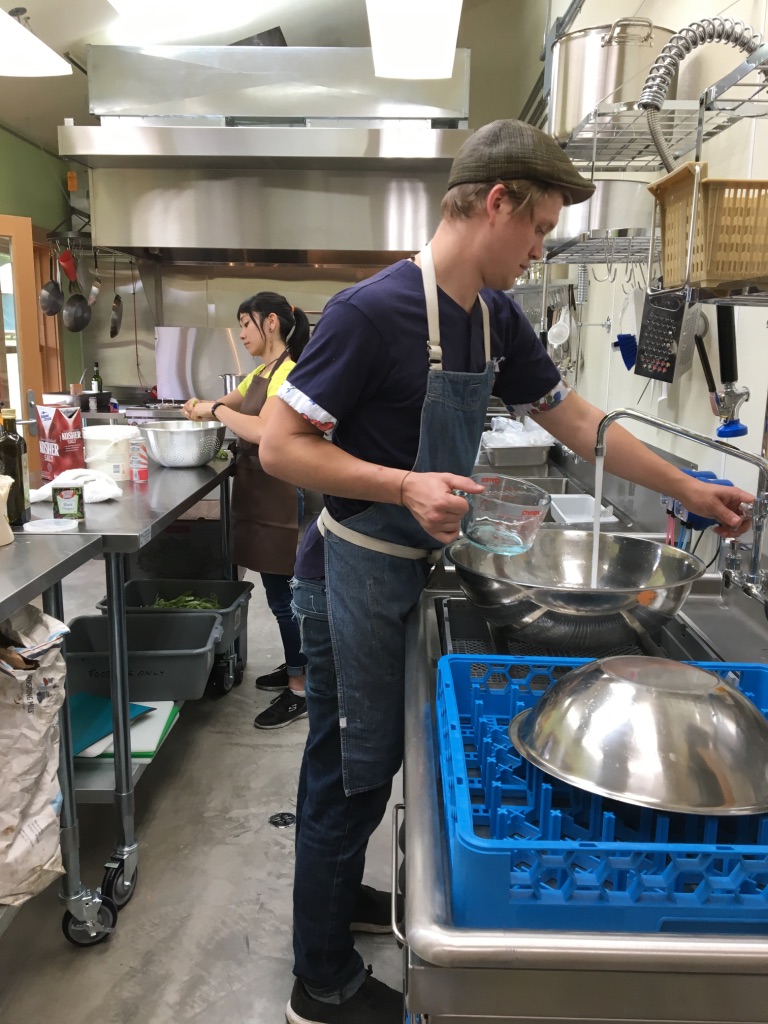 Available Equipment
Gas oven with 6 burner cooktop
Cake, pie, muffin tins
Convection baker's (electric) oven
with 5 racks
Assorted mixing bowls
Baker's rack with cookie sheets
Full & 1/2 trays
Pots, pans, utensils
2 Kitchen Aid mixers
Commercial dishwasher
Food processor
8 X 10 walk in fridge
Commercial size salad spinner
Assorted catering items
Inversion blender
Commercial dehydrator
Kitchen Hours
We make our kitchen available between 7am and 7pm. We know there are exceptions when the Gathering Room is hosting a farm related event and will always give freedom to expand hours of operating.
Time is scheduled by users via online calendar on a first-come, first-serve bases.  The kitchen Manager monitors the sign ups so that the Fork's Mission will be honored.
Our check in/check out include a daily clean up list and a place for walk in fridge and freezer temps to be recorded. This keeps a paper trail of kitchen users & checklist of proper care of the facility.